The Premier League tie at Tottenham Hotspur Stadium today sees home side, Tottenham Hotspur go up against Norwich City. Norwich City, buoyed by their previous result, will be hoping for more goals after the 1-1 Premier League draw against Newcastle United. At the other end, Tottenham Hotspur will be hoping for more of the same after the 2-0 Premier League victory against Brentford.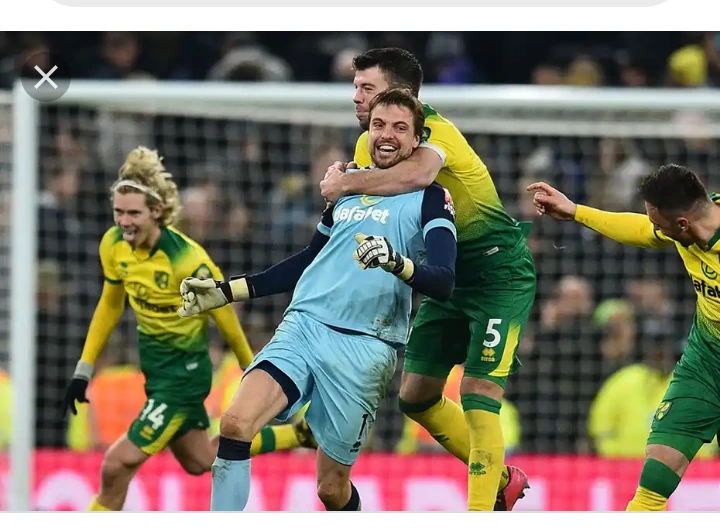 Credit: google
Looking at the statistics, Norwich City have conceded at least 1 or more goals in 5 of their last 6 games. Their rivals have netted a total of 12 goals. A look at their previous results shows us that Norwich City have not defeated Tottenham Hotspur when having played them away from home in their last 4 league clashes. Also, Norwich are undefeated in their previous 2 league matches away from home. Meanwhile, Antonio Conte's Tottenham Hotspur have managed to score 8 times in their past six matches.
The comparative number of goals that have been scored against Tottenham in those same fixtures stands at 8. Heading into this contest, Tottenham Hotspur haven't been beaten in the league by Norwich City in their previous 4 matches. A look at their past head to head clashes dating back to 23/02/2014 shows us that Tottenham Hotspur have clashed 6 times with Norwich City. Among those 6 clashes, Tottenham have won 3 times and Norwich City 1, with the number of drawn results standing at 2. An aggregate of 16 goals were scored between the two clubs throughout the course of those matches. Among those 16 goals, 11 goals were scored by Spurs and 5 being from the Canaries. This gives an average of 2.67 goals per match. Looking at the history of their last 6 clashes, in my opinion, I think Norwich City might put all their efforts to dominate this match and score at least once when they come up against Tottenham, who could well struggle to come out victoriously. Guys, what are your views on this?
Check out their current positions in the league table below.