In the previous year, Manchester United players scored plenty of goals in all competitions. In this article, we shall briefly outline the top five players with the most goals for Manchester United in the previous year in all competitions.
5. Marcus Rashford: Marcus Rashford comes 5th on our list with a total of 10 goals. The 24-year-old Englishman helped United in the early stages of the year up until the Euro 2020, where Marcus went through a surgery. However, some Manchester United fans feel the English forward would have scored more goals if he was fit.
4. Cristiano Ronaldo: An impressive name to the list is Cristiano Ronaldo. Why it's impressive is because the 36-year-old Portuguese was bought in the summer transfer window of 2021, he played just 20 matches in 2021 and scored 14 goals. Some fans claim the Portuguese would have scored more if he had started playing for United right from the beginning of the previous year.

3. Mason Greenwood: Man United wonder-kid Mason Greenwood comes up on the 3rd spot with a total of 14 goals. He is level with Ronaldo on goals, but played more games. In the first 6 months of the year, Mason racked up more stats. However, going into the last 6 months of the year, the 20-year-old English lad saw a decline in his game, but we think he'll score more this year under Ralf Rangnick.
2. Edinson Cavani: Edinson Cavani comes 2nd on our list with a total of 15 goals for Manchester United last year. Also, the Uruguayan international has helped United when they're in a position where they desperately need a goal. He was tipped to leave United at the conclusion of the current season, but Ralf Rangnick has assured United fans that Edi won't be leaving the club, and as such, we hope he scores more goals.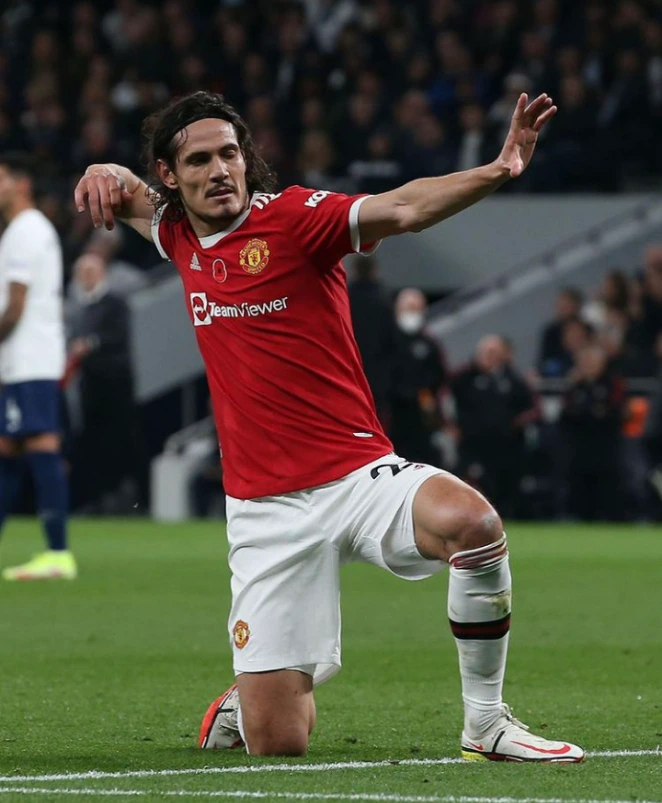 1. Bruno Fernandes: In 1st place is the Portuguese showman Bruno Fernandes. The 27-year-old attacking midfielder was impressive for United in 2021, scoring a total of 18 goals.