Following last weekend league games across Europe, including the Manchester derby where Pep Guardiola's Manchester City thrashed Ralf Rangnick's Manchester United 4-1 at the Etihad Stadium, different records were broken.
These top five Leagues across Europe where epic matches were played last weekend include the English Premier League in England, the Bundesliga in Germany, La Liga in Spain, Serie A in Italy, and Ligue 1 in France.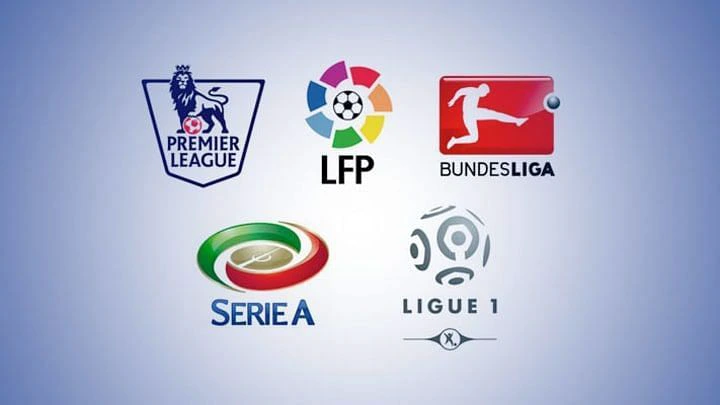 AC Milan and Napoli battled it out in the Italian Seria A last night and ended up being victories through Olivier Giroud 49th minute goal. Xavi Hernandez's Barcelona came from behind to beat Elche 2-1 in yesterday's Spanish Laliga fixture.
In Germany, Bayern Munich was held to a 1-1 draw against Bayer Leverkusen while Paris Saint-Germain lost to OGC Nice for the second time this season in the French Ligue 1.
After all fixtures last weekend, one club recorded an incredible feat across the top five Leagues in Europe. Allegri's Juventus extended their unbeaten run in Serie A to 14 games after beating Spezia 1-0.
With the win over Spezia in the Italian Seria A last weekend, Allegri's Juventus are currently the team with the longest unbeaten streak in Europe's top five leagues so far this season.
Most leagues have played more than 24 matches this season and it seems like the domestic leagues across Europe are gradually coming to an end and no team has been assured to have grabbed the title yet.