SSC Napoli of Italy striker, Victor Osimhen is targetting more matches for his side, following his return from injury on Monday.
The Chile 2015 FIFA U17 World Cup top scorer played his first match since November in Napoli's 2-0 win away to Bologna and he quickly stated afterwards that he is moving on to the next game.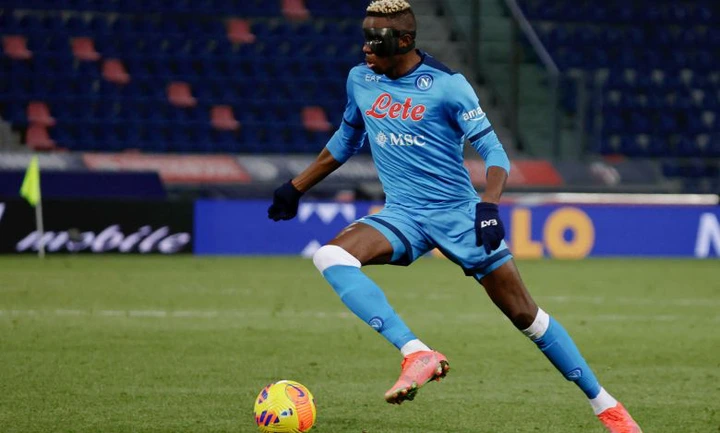 That would, incidentally, be against Joel Chukwuma Obi and Simeon Tochukwu Nwankwo (Simy), with their colleagues from Salernitana.
Osimhen, though, may be in for some flak from Nigeria Football Federation (NFF) over his quick return to action with Napoli, who forced him out of the Eagles' squad to the ongoing Africa Cup of Nations in Cameroon.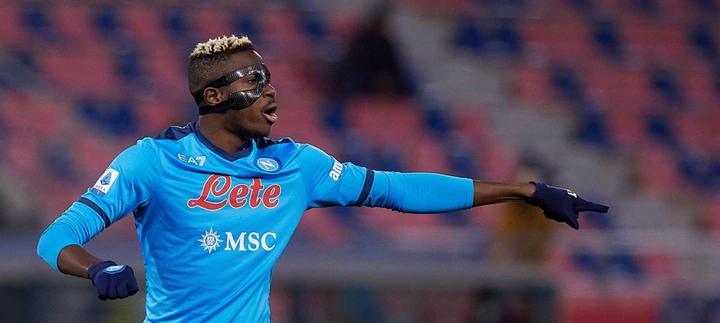 Napoli claimed he was not fit enough to play at the continental soccer showpiece, due to surgery he had on a broken cheekbone and fractured eye socket.
It then took a controversial negative covid-19 test to finally rule Osimhen out of AFCON 2021, but Nigeria's loss has now turned out to be Napoli's gain.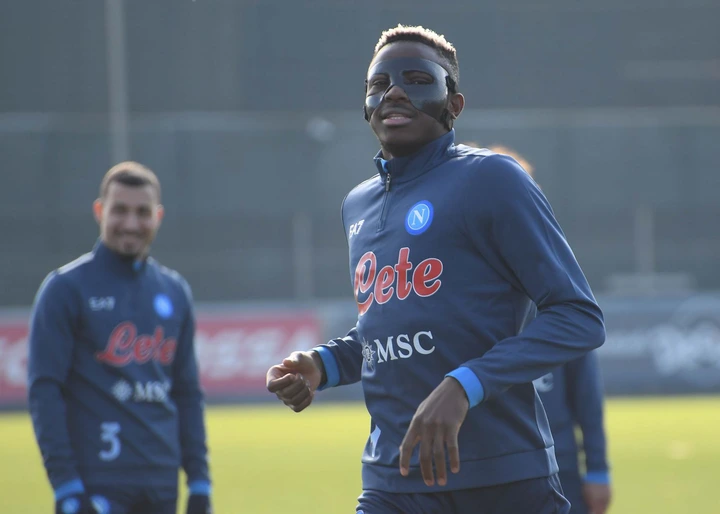 That gain is bound to expand even further this weekend, when Osimhen is expected to go back into Napoli's starting squad that will host Obi, Simy et al at Stadio Diego Maradona in Naples.
Heading into that game, Osimhen took to social media to reveal his emotions on his successful return to action with the Neapolitans and project his move for the next game.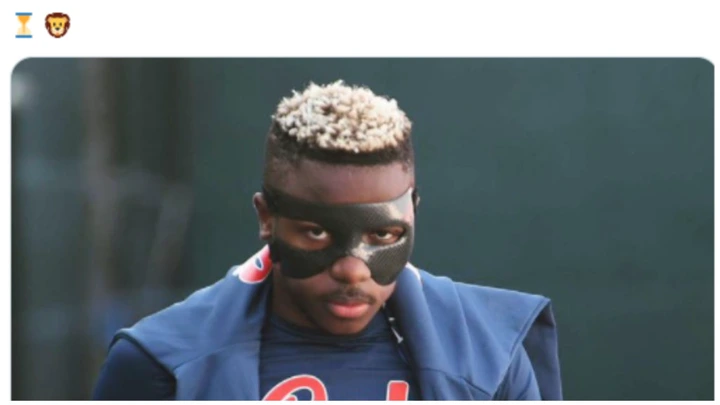 Osimhen posted: "Feels so good to be back! Solid performance from the boys. Onto the next one. God is the greatest 100. We move."