Ajax FC goalkeeper, Andre Onana, disclosed to Daily Mail the advice he was given by Manchester City's Coach, Pep Guardiola, ahead of his club's 2019 Uefa Champions League return leg clash against Real Madrid.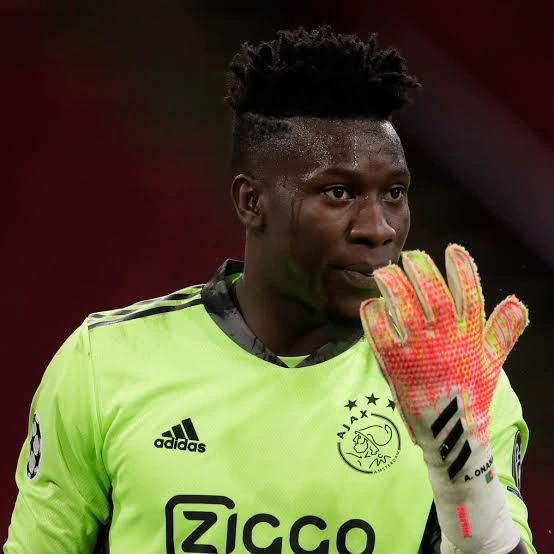 [Goalkeeper Andre Onana / Credit: FA]
Three years ago, recall that Ajax lost 2-1 to Madrid at Amsterdam in the Round 16 first tie. However, the Dutch side stunningly defeated the Los Blancos 4-1 in the return leg at Estadio Santiago Bernabéu stadium, securing a place for themselves at the Quarter finals of the football tournament.
The goalkeeper disclosed to Daily Mail news outlet that he once went to watch Manchester City's match against Schalke O4 at Germany where he had an interaction with Man City's manager about Ajax's second leg tie.
Onana said Guardiola rebuked him and his teammates' performance in the first leg tie and encouraged them to do better, saying: "But you have lost the first leg (against Real Madrid FC) and now you have the war of the second leg and you can only win. You're already dead. So go there and give it all'."
The Cameroonian international stated that he conveyed the same advice to his club teammates before the second leg tie and they eventually emerged victorious.
Hence, we can say Pep Guardiola's advice inspired the dramatic comeback by the Dutch club.