It has not been a smooth ride for Manchester United so far this season despite the signing of one of the greatest players in the game, Cristiano Ronaldo at the early period of the season.
So far since the start of the season, there has more of bad performances than good performances from the team. These poor performances led to the sacking of Ole Gunnar Solskjaer. Despite the sacking of Ole, their form did not change as they are currently in a poor form.
However, if the Red Devils poor form continues in their next five fixtures, they would be out of the Premier League top four, and also be out of the Champions League.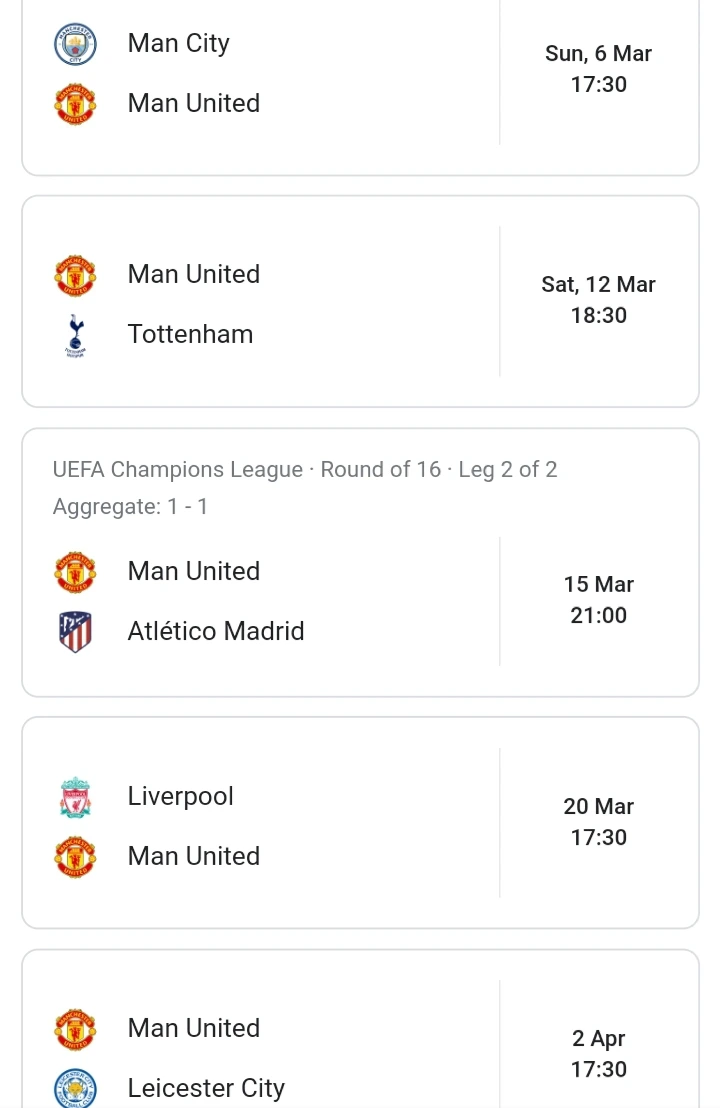 Their next game is on Sunday by 5:30 against neighbours and league leaders, Manchester City. Next, they host Tottenham on the 12th of March. After, they face Athletico Madrid in the Champions League. Then they meet Liverpool and Leicester City.
If Manchester United fail to win their game against Athletico Madrid, they would be out of the Champions League. And if they their next league game, they would be out of the top 4.