• Lionel Messi has continued his dominance in the number of Ballon d'Or wins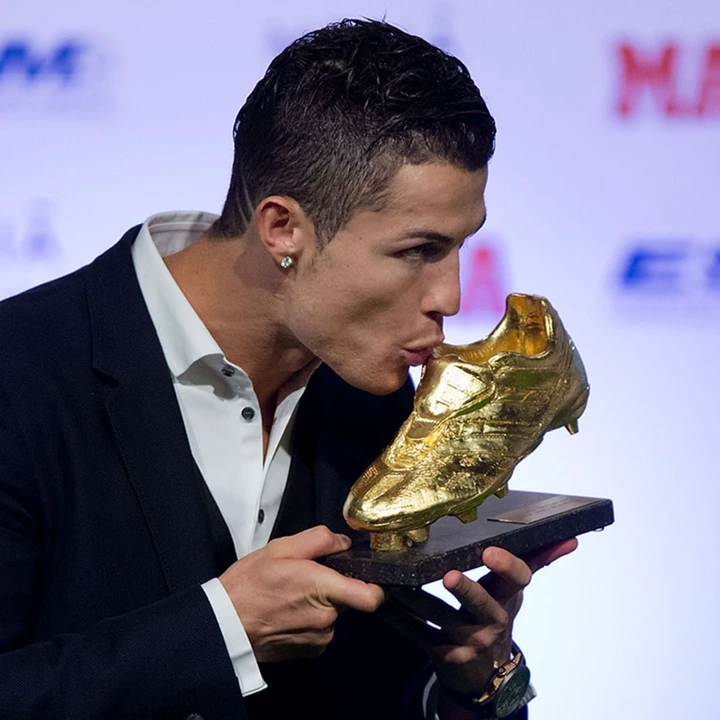 And Cristiano Ronaldo has continued his tenacious grip on football's all-time top scoring record 
They may be ageing fast and hovering at the twilights of their careers, but the duo of Lionel Messi and Cristiano Ronaldo are showing no signs yet that they want to quit football — a sport that has defined them as perhaps the game's biggest legacies in recent years.
At 36 and 34 years old respectively, Ronaldo and Messi are still holding football by it's jugular with renditions that continue to astound most on a daily basis.
Messi recently picked his 7th Ballon d'Or award, beating his eternal rival once again and making the profound statement about his invincibility as perhaps the best ever in the sport.
However, Ronaldo, as a way of responding to the loss has continued to make the statement that he is football's most prolific scorer of all times, recently reaching his 800, 801-mark in his total career haul.
Messi, in turn, hasn't taken the challenge lying low. He too just added to his overall goals tally with the brace he scored for new team, Paris St Germain in their UEFA Champions League game against Club Brugges at the Parc des Princes on Tuesday night.
Those strikes in PSG's 4-1 victory over their Belgian opponents took his tally in this season's competition to 5 while Ronaldo has 6 for Manchester United.
A BRIDGE TOO FAR?
• Ronaldo and Messi's rivalry hasn't abated despite their ages 
Well, by scoring in Tuesday's game against Club Brugges, Messi took his haul in the Champions League to 125.
But he is a little distance away from Ronaldo who has 140 goals so far in the competition. His Portuguese rival could yet increase the gulf between them if he scores again for Manchester United against the Young Boys of Switzerland tonight at Old Trafford.
The same superiority Ronaldo also exercises over Messi in the all-time number of goals scored in men's international football.
While Ronaldo has scored 115 goals, and broke the 109 goals record hitherto held by Iran's Ali Daei along the way, Messi only just reached the 80 goals-mark for Argentina following his Copa America heroics.
And as against Ronaldo's 801 career goals overall, Messi has 758.
This season, while Ronaldo has scored 12 goals in 16 matches for Manchester United, Messi only has 6 with 5 coming from the Champions League.
So, for Messi to catch Ronaldo and even surpass him, he would need to score 43 goals for both club and country while hoping that his rival suddenly experiences a drought that would last at least a year!
However, it is the view of most keen watchers of the game that as a younger player, Messi still has sufficient years before the age of 40 to catch his rival Ronaldo or even break his current record.
Ultimately, though, the millennium 1000 goals mark could be the yardstick to determine the greatest goal-scorer of the current era. Will it be Messi or Ronaldo who reaches it first?
HOW THEY CURRENTLY STAND
CRISTIANO RONALDO
•Ronaldo has been in red hot form since returning to Manchester United in September 
• 801 GOALS
• 5 goals for Sporting Lisbon
• 130 goals for Manchester United
• 450 goals for Real Madrid
• 101 goals for Juventus
• 115 goals for Portugal
LIONEL MESSI
• 758 GOALS.
• 672 goals for Barcelona
• 80 goals for Argentina
• 6 goals for PSG
• Messi celebrating after scoring for PSG against Club Brugges in the Champions League on